Colleen Twomey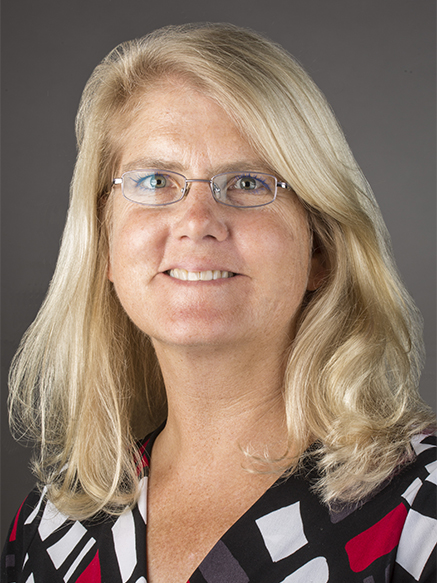 Professor                                                                                                                    Department Chair
Contact Information
Office Hours
Virtual via Calendly                                                                                                                                        Monday/Friday 11:00am-12:00pm         
Also by appointment 
Education
AAS Graphic Arts, Springfield Technical Community College

BS Printing Management, Rochester Institute of Technology

MBA, University of Delaware
Courses
GrC 201 - Digital Publishing systems
GrC 203 - Digital File Preparation and Workflow
GrC 316 - Flexographic Printing
GrC 337 - Consumer Packaging
GrC 361 - Sales and Marketing for print and digital media
GrC 411 - Strategic Trends and Profitability Issues in Print and Digital Media
GrC 461 - Senior Project
About Colleen (She/Her)
Colleen is passionate about Graphic Communication!
She was a transfer student in her path toward earning her terminal master's degree and understands and empathizes with the complexities that transfer students have in earning their bachelor's degree as quickly as possible!
As chair, she gets to interact with all "POD" members (students, faculty, and staff) and support these amazing folks to create incredible curriculum, conference experiences, professional development, and other areas to ensure the students are exposed to a welcome, and inclusive participation within the department. She also interacts with the GrC advisory board, a diverse group of experts (and alum) who help advise on industry trends, mentorship, internships, and donations to the Department.
Areas of Research/Interest
Her teaching and research interests include interactive packaging, packaging trends, branding and the consumer, and printed electronics. One of the most exciting project that she has students experience is the Phoenix Challenge Packaging competition. Phoenix Challenge is a year-long rebrand of a local company, and it counts towards senior project. The students compete against outstanding schools, in front of industry judges, and get to network with thousands of industry professionals at the conference; it's real-world, high-stakes, and Cal Poly does very well every year.
Colleen started teaching at Cal Poly with 22 years experience in the consumer packaging and business industry. She loves how packaging influences consumer behavior through color, imagery, touch, smell, and interactivity, and how students are focused on sustainability -proposing awesome solutions in the Consumer Packaging classes! They also address accessibility in packaging innovations through interesting and unique opening structures and ergonomics.
Highlight of Career
Colleen had a fantastic career in the industry before coming to Cal Poly GrC, but the familial sense of POD faculty, the community of our students, and the interaction of our advisory board just can't be beat! Getting a job at Cal Poly was the highlight of her career as was taking a sabbatical to teach in Munich, Germany with her family in 2018.
She enjoys being a mom, a faculty member and part of a very welcoming department. She also enjoys the inspiration that our students provide. Her favorite color is Pantone 012 (bright yellow)!
Related Content